Slots, one-armed bandits, fruit machines – whatever you choose to call them, they are one of the most entertaining forms of gambling you can find, and they have been the mainstay of land-based casinos for as long as they have existed.
Now, this exciting and easy-to-play game is available online and it's proven to be even more popular than its brick and mortar counterpart! Why? Because there are literally endless varieties of slot games for you to choose from and most importantly, there are even MORE WAYS TO WIN than ever before thanks to the hundreds of paylines available.
Slot Guides
You may think that slots are based completely on random luck as you watch the reels of fortune spin away, but the truth is there are things that you can do to improve your chances of winning!
Our online slots guide will tell you everything you need to know about how to win at slots. We'll even throw in some really easy to remember and use slot machine tips that you can apply right away!
Different Kinds of Slots

Slots have developed a great deal, particularly online, and they are now virtually unrecognisable when compared to Charles Fey's Liberty Bell machine which started the whole phenomenon in San Francisco in the late 1800s.
There are still classic slots which have bars, 7s and fruit symbols and the only thing missing on these online slots is the lever on the side of the machine. Typically, these classic slots have one payline across the middle of each reel and three reels on each machine.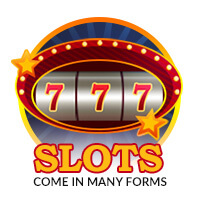 Three-reel machines are less common in the online slots world and most now have five and the number of paylines can vary too. There can be anything up to 243 ways to win at online slots with lines that are straight or diagonal and those which zig-zag across the reels.
There are slots with standard payouts and there are progressive jackpot slots which are part of a network and have a large jackpot which increases every time a player spins the reels. Payouts on progressive jackpot slots have been known to be over $1 million before so they are well worth playing.
Most slots have a theme and you will find a number of exciting machines based on everything from Ancient Egypt to sports to popular films and TV shows.
How to Play and Win at Slots
It's not just a case of putting a coin in the slot and pressing start, although it isn't much more complicated than that. You will need to choose a coin value and how many coins you wish to play with per spin along with how many lines you wish to play. These are all easily chosen when you launch an online slot machine in your browser.
On a five-reel machine you will win with a combination of three or more of each symbol on an active payline (or in some cases just 2). It is best to check the rules and potential wins for each symbol before you play.
Many slots will include Wild symbols, which can create a winning combination by replacing a symbol which is most to your advantage. There are also Scatter symbols which can reward a player with a bonus round or even a jackpot and these symbols usually do not need to be on an active payline, but rather just in view anywhere on the five reels.
There are bonus rounds with exciting animation and features that can lead to larger payouts and these vary from slot machine to slot machine.
Before playing online slots, it is recommended to study the rules which are generally available on the site which hosts the game.
Slot Machine Tips – What to Do
If you want to have a winning online slots career there are a number of things you must do. Firstly, you should check the RTP (return to player). Online slots have typically higher payouts than those in offline casinos, but anything around the 95% mark is certainly worth playing.
A great way to improve your chances of winning is to register with an online casino that offers a generous welcome bonus to slots players. There are many which will double your initial deposit, sometimes up to amounts as high as $1000, and there are also a lot of online casinos who will give new players free spins on their slots. Both of these bonuses will give you free slots play although it is worth remembering that there are terms and conditions and bonus money must be played through a number of times before it can be withdrawn.
You should play the maximum number of lines on your chosen slot machine. Slots with 243 paylines are almost harder to lose on than win with each spin, even though the wins will often be smaller and sometimes less than your stake. Small wins will keep you playing and a long session at online slots can ultimately reap rewards.
With your bonus money you can be a little reckless. Playing online slots for small stakes will give you a series of small wins often, but when you have free money you can play for higher stakes and increase your winning potential. There is a school of thought about playing the maximum stake amount for one spin on an online slot machine before moving on to another. This seems risky, but as each spin is purely random there is as much chance of landing a big win on that spin than on any other.
Play online slots in practice mode before you start for real and count how often on average one gives you a win. Do this over 100 spins or more and you will find that some slots, while they are all random, will be more prone to pay out more regularly.
Possibly the most important of all slot machine tips is knowing when to call it a day. You're playing and not having any luck at all and quite simply just having one of those days. Call it quits when a machine isn't paying out and move on to another or take a break rather than keeping feeding a machine in the hope that your luck will turn.
Slot Machine Tips – What Not to Do
Progressive jackpot slots are one of the highest paying casino games you can find. As a result of the large jackpots there seem to be fewer midrange payouts on these machines. For a winning online slots experience, it is best to avoid progressives and stick to ordinary slots, where jackpots can still be thousands of dollars in some instances.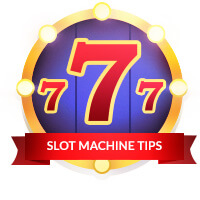 Don't stick to one machine. You might prefer one to another because of the graphics or music or even the bonus rounds, but is it the best in terms of payouts? You need to play several different online slots to discover which will return the most money and you absolutely shouldn't stick with the first machine you try.
As well as not confining yourself to one machine you shouldn't play too many. Most online casinos have hundreds of different online slots and it is unfeasible to regularly play all of them.
Many online slots give you the opportunity to gamble when you win, usually with a higher or lower game or by guessing the colour or suit of the next playing card in a sequence. You are a gambler by nature, but these bets are foolish, unless the win is small. Never ever risk a large win by gambling it on the turn of a card.
Online Slots Myths Debunked
People might have told you certain things about online slots which simply are not true. They might have told you that a slot machine which hasn't paid out big for a while is due to pay out a jackpot or they might tell you that there's no point in continuing to play after a big win. Both of these statements are completely false.
Online slot machines use random number generators which ensure a completely random sequence on the reels with every single spin. There is absolutely nothing stopping you being able to win a jackpot on five consecutive spins, the same as there's nothing to say that you could spin the reels 50 times in a row without a single win. There is no way of looking at a slot machine and knowing when it will pay out. This applies in real life casinos as well as with online slots.
The same can be applied to a progressive jackpot machine. Someone spins after you have stopped playing and wins a jackpot straight away. They haven't "stolen" your jackpot as many players might suggest. Rather, they have enjoyed the random nature of slot machines and got lucky and if you had continued to play you would have had to spin the reels at the exact same time they did in order to have won.
There's good luck and bad luck, but it is definitely always 100% random with online slot machines.
If you want to know how to win at slots every single time then there is no real foolproof method, but if you follow the tips and advice from our online slots guide you will certainly give yourself a greater chance of winning.