With a country as big as the United States, the love for gamble often leads to funny situations. Some of those go down undocumented and they are perhaps not going to be missed. Meanwhile others have made headlines time and again, giving us a good laugh when we read them over again and again. For your convenience, we have put a list of what is perhaps the 36 funniest and weirdest facts about casinos in the U.S.
Casino Facts 1-6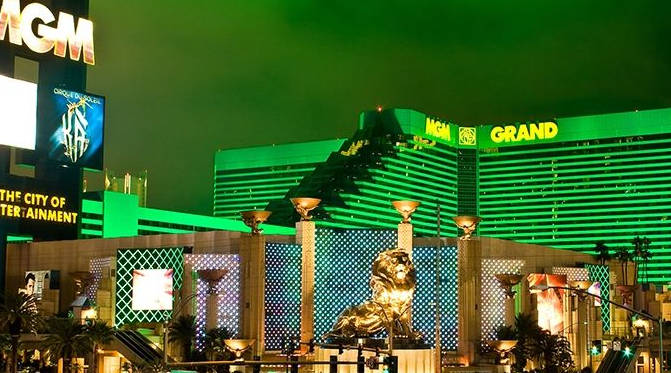 1. Howard Hughes once bought the Silver Slipper casino only to reposition the neon sign which had been keeping him up at night, as it aligned directly with his bedroom.
2. FedEx founder Frederick Smith decided to save the company by gambling the $5,000 FedEx had made. In 1973, he hopped on a flight to Las Vegas and managed to beat the house for $27,000 in Blackjack, allowing FedEx to last just long enough until investment started coming in. A few years later, FedEx raised $11 million and turned a profit.

3. Speaking of Blackjack and casinos, one Don Johnson, a now ousted gambler raided Atlantic City casinos, winning around 15 million overnight. He earned his last $6 million playing Blackjack at the Tropicana Casino in Atlantic City.

4. In 1985, the MGM Grand Hotel & Casino hosted a physicist convention which led to the property's worst financial performance over the period.

5. Bill Kaplan loved science, but he loved beating the casinos even more. Kaplan is the man to have established the legendary MIT Blackjack Team, which took casinos by storm in the 1990s. He later invested $1 million to establish a company that would train more gamblers and send them out in the world counting cards.

6. The Nevada state prison used to have a casino where inmates could pass the time, but it was later shut down by a guard who said that the practice led to further moral degradation of the prisoners.
Casino Facts 7 – 12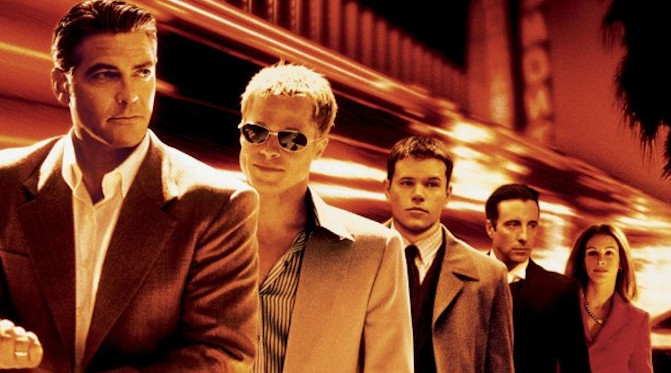 7. Surprisingly, penny slots are Las Vegas' most profitable gaming segment. You could be dropping just $0.10 in the slit, but this is the activity that is dug by most players out there. For instance, slots make around 80% of all gaming revenue Nevada and New Jersey post today.

8. Elmer Sherman survived World War II and then went on to claim over $25 million from casinos. He did it because it was fun and after his first win in 1989, he kept on playing simply for the kicks of it. Sherman never really led a luxurious life, taking every day simple. Surviving WW II and claiming $25 million after that, you can't wait but wonder – are some people just born into luck?

9. William Brennan took $500,000 from the Stardust Casino and vanished completely. The incident took place in 1993 and the only memorable thing about Mr. Brennan was that he owned a cat. Nobody has heard from him since.
10. Even though the Netherlands is not hot on allowing gambling in their own country, the Holland Casino has been expanding in the United States. The Dutch government is the full owner of the casino today.

11. A Russian engineer found a way how to cheat at slot machines, winning $21,000 in small amounts so as to avoid suspicion. He was eventually caught, but suppliers still have no fix for the issue.

12. Remember Texas Hold'em? This is the newest and most popular mass version of poker. Ironically, there is no way you could play this game in the namesake state. Texas briefly considered legalized gambling in 2018, but ruled out against it later on. No real efforts have been made since.
Casino Facts 13 – 18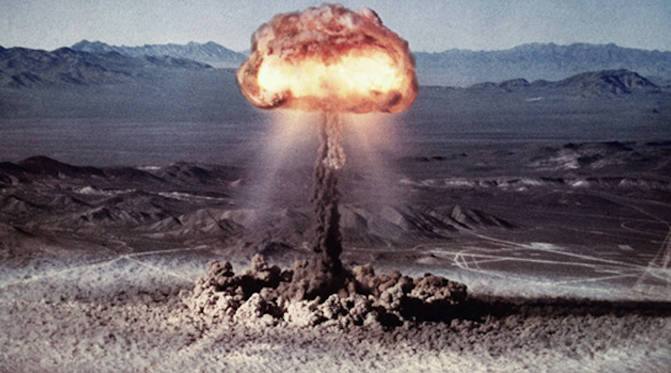 13. The first casino holder in Las Vegas was one Mayme Stocker all the way back in the1920s. While mobsters were looking for way to bootleg, respected Mrs Stocker was already operating the city's first casino, offering five games.

14. War is hell and Las Vegas has known its fair share of the action even in peace times. In 1951, the U.S. Department of Energy began extensive testing of nukes in Nevada, 65 miles northwest of the city. Thousand of bombs were tested around that period, with the spectacles lighting up the night skies and leaving eerie mushroom clouds in the air.

15. Tony Carleorobbed the Bellagio Casino of chips worth $1 million and went back to start spending his winnings the very next day. He almost made it, but eventually tried to trade his chips online, which caught the attention of investigators.

16. You can't cheat at card games in casinos as most casino scan their cards, so if you end up with a hand that wasn't yours to begin with, you will probably be arrested.

17. Blackjack potentially allows you to win as much as in 98% of the cases, if you can crunch the numbers and do your card numbering properly. However, most players rely on instinct, which brings in 10 times bigger profits for the casino instead of the player.

18. Counting cards at casinos is forbidden. If a casino suspects that you are counting cards they would start sending you drinks and other casino staff members to distract you. You cannot be sued for being good with numbers, though.
Casino facts 19 – 24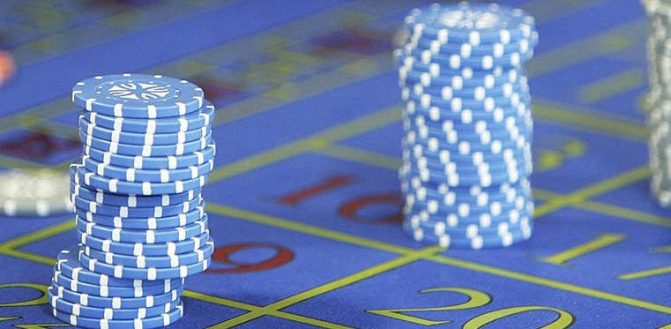 19. Ken Uston and Tommy Hyland card counting duo was in hot water when they were caught card counting, but were later acquitted of all charges, as a judge ruled that the use of clever strategy wasn't necessarily a crime.

20. Racism was running rampant in the casino industry in 1955 when the Moulin Rouge Casino arrived and tried to change that by offering people of all nationalities and races a place to have fun together.

21. For whatever reason, casinos that have smoke-free areas will place a 991 call for an ambulance 20% less often than counterparts with smoking areas. It probably has to do with the general lifestyle of participants and the build up of smoke, a University of California Study has discovered.

22. Before tribal casinos came to dominate the American gaming landscape, they were bingo halls. The Seminole Tribe in Florida expanded their offering 1979, becoming one of the biggest tax payers in Florida and having had fairly great relationship with multiple governments in the state.

23. Of all the types of wagers you can place in Nevada, you could not participate in lottery games. This is the reverse of many of the rest of the states around the U.S. where you can only dabble in lottery games.

24. American Roulette is patriotic, but it definitely has a bigger appetite than any counterpart out there. Back in the day when the game was transported from Europe, American saloon owners figured that the 0 was the key to their success and they decided to put another one in there – 00 – to make sure their odds are even better than the patrons'.
Casino Facts 25 – 30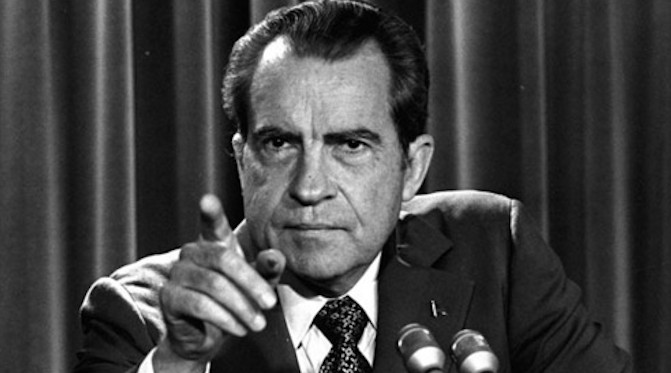 25. Casinos can expel you from a property if you are winning too much. While no casino would risk antagonizing its customers, an operator could ask you to stop playing certain games or send a security detail to escort you out of the property.

26. Craps and video poker are two of the most underestimated games on a casino floor. While casinos are aware of people trying to count cards, video poker and Craps offer sufficient opportunities to beat the casinos and walk away Scott-free.

27. The "jackpot" was originally a poker invention. A variant of the game would require players to have a pair of Jacks to even start the bidding process.

28. President Richard Nixon is rumored to have won money playing cards in his earlier days and leveraged that money to fund his Presidential campaign.

29. Land-based casinos prevent you from using any sort of electronic devices while playing at table games, but you could check your phones as often as you like while playing slots.

30. In Nevada alone, you can find over 350 casino properties with more projects only being constructed at present day. Las Vegas does oversee the expansion of casinos and keeps their number tied to what the market can take. Nobody wants casinos going bust, least of all Nevada.
Casino Facts – 31 – 36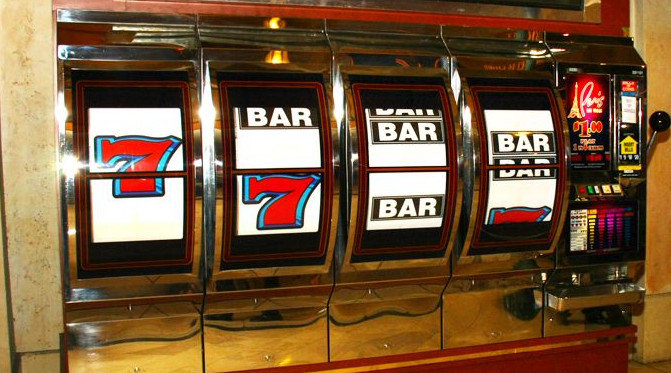 31. Back in the day, fruit machines would dispense different fruit-flavored chewing gums and candies.
32. The world's largest slot machine is the Super Big Bertha also known as the "Fat Lady" and alluding to a powerful cannon the Germans used in World War II. The machine was two meters tall and you could jump and hang on a lever to set the reels in motion.
33. To this day, the Winstar World Casino is the largest in the United States, located in Thackerville, Oklahoma. It covers a surface of 500,000 square meters.
34. The Wynn Las Vegas and Wynn Encore are the only brands ranked with over 90% five-star reviews on TripAdvisor, making them the best casino property in the United States.

35. So far, there are only four states where casinos haven't quite arrived yet. They include Virginia, Vermont, Utah, and Alaska.

36. Only a handful of states allow remote online gambling in the United States as of 2019. The main places where you can play online legally are New Jersey, Pennsylvania, Delaware and West Virginia.