The popularity of slots games in the iGaming world is unrivalled. These titles provide you with a selection of topics, themes and playing options, which are innovative in nature and highly-engaging by virtue of their design. The simplicity of the gameplay, from placing a wager to being rewarded for your efforts, is quite attractive and understandably many players opt for these solutions first.

A quick look at the features slots come with.
There is much appeal in the slots, indeed. From the occasional windfall from the bonus levels right to winning the staggering sums worth several millions. The lucky devils to win the juicy amounts have been favored by fortune in a significant way.
And while many of the hopeful would-be billionaires come up with their own rituals to help improve their chances of winning, we ourselves want to draw your attention to what will help you understand how slots payouts are calculated so that you can make facts work for you.
It's All About the Numbers: How the Random Number Generator (RNG) Works
The slots on a casino are run with the help of a microprocessor known as the Random Number Generator (RNG). It's a powerful computing tool, which allows the casinos to calculate a randomized outcome of all events, guaranteeing that nobody has a say over what the reels will end up showing. In a word, the RNG determines the outcome of other games as well, including scratch cards, roulettes, and more.

Is the outcome of the spin known before the last reel has stopped?
The microprocessor churns at a fast clip, creating a string of numbers that will range between zero and several billions, and it does so several times per second to guarantee that no foul play can ever take place. The RNG is hard at work both when you play and when you aren't engaged with a game. Whether you spin or catch a quick breather, the RNG is continuously busy.
This makes the system virtually impossible to cheat or influence, although authorized companies make sure to double-check the algorithms, often in real-time, although they can use logs to review any period in the past. Some auditors check up on the RNG once or twice a day while others keep a constant watch. We will talk about the iGaming watchdogs in a minute, but first, let's introduce you to a few RNG concepts.
It All Starts with a Seed Number
Seed numbers are there to guarantee that no-one can influence the outcome of the games. Basically, every time the RNG generates a new number, it's based on a previous one down to the original number, which we call a "seed".
Seed numbers are important for machines, as computers don't understand the meaning of "random", but they are programmed to display unpredictable results that are based on overly-complex algorithms. As a result, nobody can tell what the reels will show next, not least because there are hundreds of thousands of customers playing, with the numbers changing several hundred times every second.
It all starts as a number known as the "seed", which will allow the algorithms to achieve this desired "randomness", which in turn guarantees the fairness of the offer.
When Is the Outcome Decided?
You may wonder, when exactly is the result calculated? Many of us expect the last reel to determine the outcome, but the truth is simpler – you have won or lost the moment you clicked the Spin button, i.e. it's the moment the RNG calculates the outcome. In the meanwhile, the RNG continues to calculate future combinations as the reels are still spinning. Yes, the RNG can be quite tireless like that.
The Size of Your Wager and the RNG
A common misconception, believing that the size of your wagers has a direct influence on your chances of winning, has led many people to wager higher sums. The truth is, however, that the numbers remain completely indifferent to what you have to offer them, and they continue to calculate winning and losing combinations completely independently of the size of the stakes.
This is true in all cases with a small wrinkle – progressive jackpot slots. These games have been specifically designed to trigger the jackpot bonus level only when you have staked the maximum allowable bet. This is done to guarantee the significant prize pools, which in turn attract more players.
In all other cases, the size of your bet will have no bearing on your actual chances of winning. Understandably, though, it will influence the size of your winnings.
What Are Slot Payout Percentages or RTPs?
We have had a look at the very heart of the online casino, seeing how its internal bits work. While the RNG will calculate winning and losing combinations, there is another metric that you can use to understand what your expected return will be – the Return to Player Rates (RTPs). The RTPs indicate how much you stand to win back over a prolonged period of time, and they also reveal the house's edge. In other words, how much the casino will win back.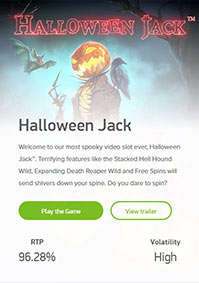 What are the slots payouts percentages?
Let's use an example to clear up any confusion. If the advertised RTPs are 97%, which is slightly above the industry's average, then 3% of your winnings will go to the casino. In simple terms wagering $100, you can expect to win back $97, with $3 going directly to the casino.
However, these RTPs are not fixed in stone over the short term and this is important. For these numbers to turn out as advertised, you will need to play multiple times, possibly up to 10,000. This condition cuts both ways. In the short term, you may win much more than the advertised amount, but you can also end up with fewer pickings.
From One Studio to the Next
The RTPs are pre-determined metrics introduced by the developers of the games. Some brands put great store by remaining in full control over the RTPs and casinos end up purchasing "packages", which include different specified RTPs. For instance, one of the most successful gaming providers in 2018, Aristocrat, let's businesses choose from RTPs estimated at 88%, 90%, 92%, and 94%.

All games' RTPs as shown in the developer's page.
Other studios, such as NetEnt, display the RTPs on their developer's website and rarely allow any casino to tinker with the advertised rates as it's damaging to their reputation. It's still worth examining the iGaming providers and the advertised slot payouts you will find on a casino. It helps to even reach out to customer support and address them directly with a specific question about the RTPs.
Let's "Stop" and Think – How the Symbols End Up on the Reels
To add to the complexity of calculating the RTPs, symbols in each slot game are assigned a special metric called "stops". Each symbol will come with a pre-determined number of stops. As you may have guessed, low-paying symbols will most likely be assigned more stops, which means that they will appear more often on the reels as opposed to the high-paying ones.

Some symbols pay better than others.
To guarantee that this is not abused, though, every regulated slot maker complies with a number of local and international laws to be able to provide its products to a broader audience while remaining in the good graces of regulators at the same time.
Slots with a Temper: Low and High Volatility
All slot titles vary, but this is not only by virtue of the game's plot or actual gameplay. There's something else called variance. "Variance" is a term applied to how frequently these games will pay out. Some games are popular because they reward you better amounts, even if that happens less often than you would like it to. The games that pay less often but provide you with heftier sums are what we call "high-volatility" games.

The essentials at a glance.
Similarly, low-volatility slots are games that will pay more often, although no exact number is provided. With these games, budget players can prolong their stay at a casino, and they can also clear the playthrough requirements if they are presently using a bonus.
Slots are excellent titles to use when clearing your playthrough requirements, too, as they provide 100% bonus contributions as opposed to other games, where the percentage plummets down to 10% of the total sum you wager.
In any event, the distinction between low and high-volatility games has a direct impact on your bankroll insofar as you can choose a safer course that will guarantee a small windfall or choose to pursue larger sums, which can take a while to pay off.
Just the Facts and No Fluff
Many gamblers whose preferred choice of games is the slots play the segment for a number of reasons. However, to us it's important to disperse any doubt about the nature of gameplay and how the games actually work. With this in mind, we want to address a few common misconceptions here, some of which we have already mentioned throughout our guide:
Bigger wagers mean more frequent profits – Not at all. The RNG is indifferent to how much you wager. The algorithms will determine whether a winning or losing combinations is coming next and the slot's volatility will give you a rough outline of how often you will win, but you won't improve your chances by spending more on individual wagers.
The winning streaks – Each spin is independent of the one before it. Therefore "being on a roll" is not the best basis of making a decision with regards to the size of your wagers, although this is a viable strategy in games such as roulette.
You should stick to a single slot – This is not true. Even if you quit after a single spin, you have not changed anyone's fortunes but yours. You aren't in fact missing out on anything, as the outcome is random and therefore you shouldn't worry about missing an opportunity. Change the games you play as often as you like.
Specific times to play – The RNGs never sleep, so you can rest assured that there is no specific point of the day or night that will make your bets more likely to succeed or fail.
Of course, there are other, less serious superstitions that people take to, whether because they love the sheer silliness of it or it makes them feel less anxious about putting down a wager. It helps to disperse all thoughts of worry while remaining vigilant of your gaming options, of course. But instead of focusing on unproven strategies, we remind you to stick to our guide which has delightfully put down all available facts.
Proper Banking – A Gateway to Success
By now we know quite a bit about how slot payouts work. There is the volatility and RTPs to consider and they are all dependent on the existent RNG. And while it all seems to be the work of numbers, we as gamers still can boost our chances of performing better by properly managing our bankroll.

Adjust your wagers smartly.
Slots will allow you to bet with even the most modest bankroll, with the lowest bet ranging from $0.10 to $1, making it completely possible to play without worrying about running out of money any time soon. By extending your stay at a casino, you have a better chance at hitting bigger sums, too. Being smart about how you allocate your funds is going to be your most reliable tool.
The Custodians of the Slot Payouts
The RTPs and RNG are the most hallowed tenets of the iGaming industry. While in the past there may have been complaints and suspicions about stilted results, these days nobody can cheat the custodians of the gaming order.
From vigilant watchdogs to independent auditors, there are certified experts out there that guarantee that all algorithms are genuine and running in compliance with all safety, regulation and fairness standards. From iTech Labs to TST, to RSM International, the industry is safeguarded by the highest authorities.
The Full Picture and Our Advice
Understanding slot payouts is quite fun indeed. We've cracked open a few concepts that most other websites have glossed over, lumping everything together instead. However, we appreciate the extra insight and finding out new things about the industry, and our goal here is to relate this knowledge to our readers.
Hopefully, now that you know all there is about the RNG, RTPs and the volatility of games, you will be able to choose your next title better so as to better fit your needs and preferences. There's nothing stopping you now from pursuing those big jackpots now that you know where to find them.