With poker, you are never out of the woods. A massively successful hand could spell your downfall the very next dealing whereas when reduced to a paltry heap of chips, you can still blast your way back out of the abyss. A game of cat and mouse, poker is definitely one of the most entertain gambling games, offering some nerve-wrecking and wowing moments.
We are sure that in your own games of poker, you have often felt like you cannot comeback, but the list of the world's 10 biggest poker comebacks are here to lift your spirits up and convince you otherwise. Nothing suggested that any of these situations would come to pass, but they did, and no small amount of that was down to the personal skill of the player.
1. Greg Merson Zips Back into WSOP to Win $8.53 Million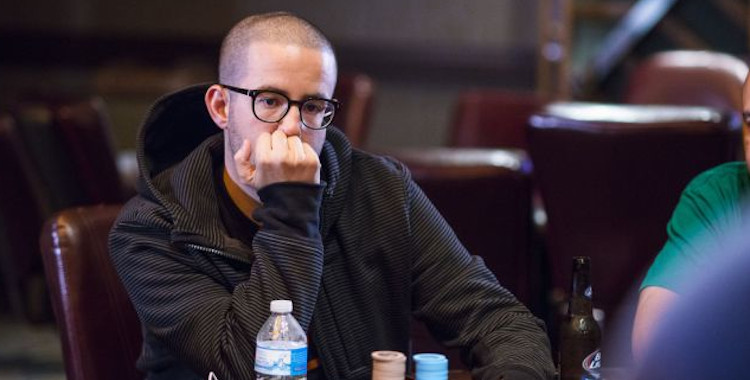 Nobody ever said that winning a distinction as big as the World Series of Poker (WSOP) bracelet would be easy. In 2012, then 24-year-old Greg Merson was just learning this – the hard way. Reduced to a heap of uncertainty with 50,000 chips left in front of him – and his nerves of steel – Mr. Merson was dealt a hand.
The universe itself took a brief moment to hold its breadth, but Mr. Merson's story wasn't one of one-hand-poker-wonder. He stood his ground and managed to accumulate 28,725,000 chips by the end of the Main Event, claiming the title.
With his back against the wall, Mr. Merson assumed an aggressive play style that didn't fail. Talk about a great comeback at a major poker tournament, and Mr. Merson's story is definitely one of the best.
2. Give Straus a Chips, and He'd Move the Earth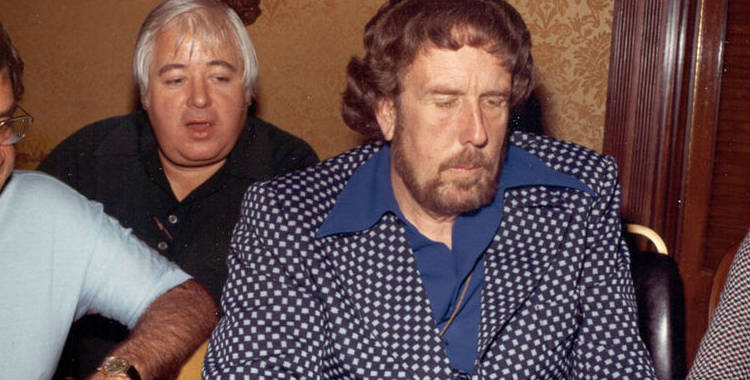 Jack Straus had no idea that he hadn't lost. Attending the 1972 WSOP Main Event, Mr. Straus didn't seem to be onto a good thing. His money was disappearing before his eye and he eventually lost it all. What could he have thought at that moment, but boy – if I had a second chance, I'd do things differently this time.
"All you need is a chip and a chair"
Well, someone must have answered that prayer because, as it turned out, Mr. Straus had another $500 chip covered by a napkin. And as wackily as this sounds he used that chip and went on to become the winner that year, his name immortalized. Mr. Straus passed fairly young, in his 58, while he was playing high stake poker at the Bicycle Casino in Los Angeles.
3. Chris Ferguson Makes His Way Back in 2018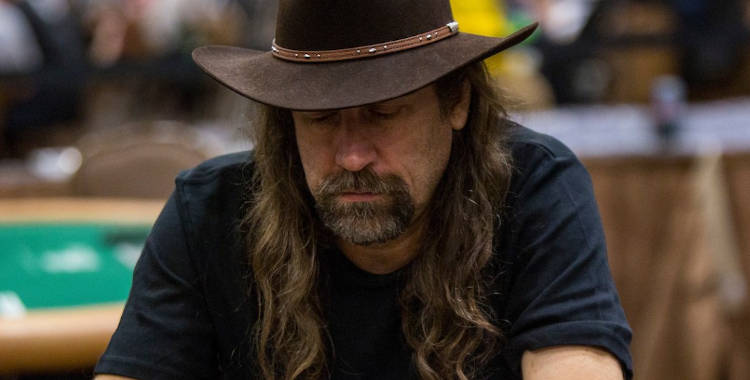 If Chris Ferguson has kept a low profile, there has been plenty of reasons for that. Having launched, backed and supported Full Tilt Poker – the erstwhile poker project to go belly up and disappoint many an honest player – Mr. Ferguson was mortified when the website was shut down in the Black Friday debacle in 2011.
Truth be told, nobody seemed particularly happy to see him back, but Mr. Ferguson didn't mind – he just did what he loved doing. He kept on winning in 2018, notching up quite a few successful games as well.
All things considered, his story is not one of a hand-that-wins-it-all, but at the same time – is there a tougher comeback than to come back from your status as a poker pariah and notch up quite a few decent results along the way? As always, Mr. Ferguson has the big picture in mind.
4. Olivier Busquet Tidies Up $925,000 to Win WPT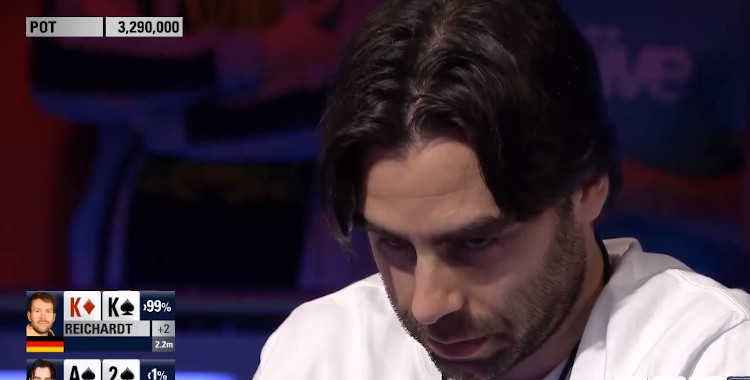 The United States is definitely a hot spot for the biggest poker events – despite the occasional legal hindrance – but Europe has its own great stories. The Borgata Poker Open drew players from far and wide in 2009.
One of those players would be Olivier Busquet who managed to overcome his bad beat and soared back to a winning hand. Once again, in poker at the highest level you wouldn't witness a one-hand-turns-winner success, because everyone is too smart for that.
With persistence, and perhaps just a bit of luck, Busquet eventually managed to clinch the 2009 title along with the handsome $925,000.
5. Stu Ungar's Emerges Back from the Shadows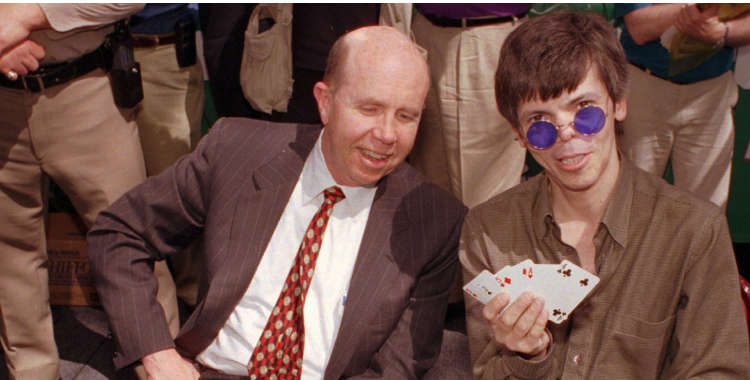 Stu Ungar is a familiar face in poker circles. Younger players may not be intimately familiar with him, but his story is as much tragic as it is inspirational. Ungar completely dominated in his time. In the early 80s he was completely killing it, winning back-to-back in 1980 and 1981. Hist story is moving and poignant and The Independent ran an article in 1998 entitled "To live and die in Las Vegas".
Then his addiction took the better of him and he was ruined by extensive substance abuse. Fame and money had brought him trouble on a soul-crushing level. He didn't make another significant appearance until 1997 when he was paid to play into the WSOP Main Event.
Arriving in barely any spirits, Ungar actually fell asleep on several occasions during Day 1. He then mustered up the courage and presence of spirit to win the event, adding another title to his name.
6. Gus Hansen's $20 Million Losing Streak Not the End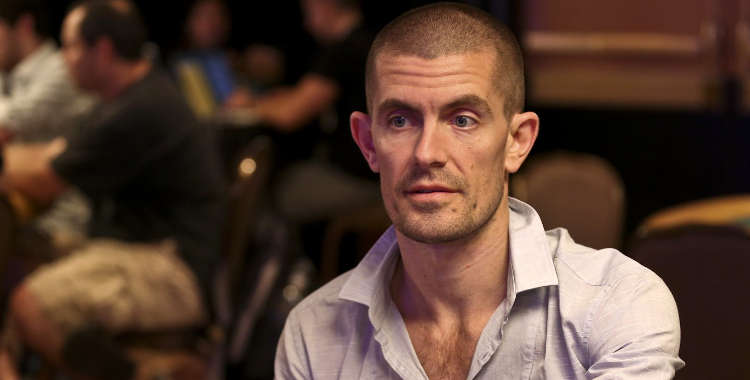 When we lose, the most human thing to do is blame circumstances – or failing that, others. Well, for Gus Hansen his own streak of ill-timed losses was to be blamed on him and him alone. This right there is the sign of a great player. After falling into the backdrop of the poker world and burning through $20 million, Mr. Hansen has tentatively returned in the public eye.
He hasn't won much since 2016, but in 2017 he took the WPT Five Diamond World Poker Classic $10,400. In the summer of 2019 he managed to add a few millions to his name playing around the world's high-stakes card rooms, including at Bobby's. Mr. Hansen recorded his appearances and posted regularly on social media.
7. Pius Heinz Says No to College to Win 2011 WSOP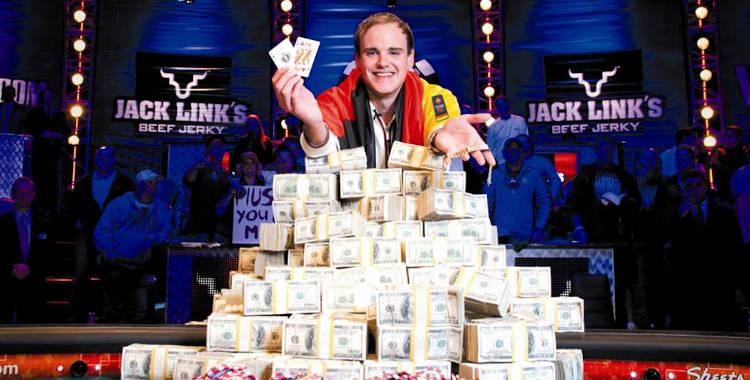 Whether it's a comeback or a well-timed success, you will be the one to decide. The then 22-year-old Pius Heinz decide to call it quits from college and head right into the mouth of the world's biggest poker event, the 2011 WSOP.
Facing a tough competition and playing against the likes of Marti Staszko and Ben Lamb, he came very close to being tossed out of the table completely unapologetically. Both players sported some hefty chip stacks with $40 million for Marti and $20.8 million for Ben.
Yet, Heinz made a steady comeback, taking both players by storm and winning the final amount of $8,715,638, after Ben had tossed Marti clear out of the race. Down to just the pair, Heinz managed to overcome Lamb and win the award for himself.