Long before Las Vegas and Atlantic City were all the rage in the casino and gambling worlds, Europe had consistently offered solace to those of a more adventurous turn of mind. Indeed, many of the gambling products that we have today originated in Europe or were adopted by Europeans who then spread them to the colonies in North America and brought a versatile selection of ways to wager money, win big, and suffer the occasional devastating financial loss. So, here it comes, the complete breakdown of European gambling going back centuries.
Europe's Early Familiarity with Gambling
It just so happened that Europeans have been gambling for millennia, from the earliest ages to the mid-centuries to modern day. And while everyone was pretty much busy conquering each other, adding lands and toppling empires, the love for gambling has remained unabated. The first evidence of gambling in Europe comes from the writings of Greek philosopher Sophocles who wrote about man's proclivity to place wagers during the times of the Roman Empire, 500 BC. If Sophocles' account is anything to go by, Roman authorities weren't very hot on gambling.
Yet, some time passed, and from the ashes of the Empire, people emerged and drew their own borders and countries, and within them, they began indulging in gambling. Most types of wagering reverted around dice contests, offering a range of games that Europeans readily explored. In fact, things got so excited that at some point in 1190, King Richard I had to issue a ban preventing soldiers from gambling.
While dices were very popular, Europeans came up with other ways to place wagers, especially in the newly-formed countries of the old world. Cockerel fights became excessively popular and people over the English Channel began actively betting on what few sports there were known to man at the time.
The Arrival of the Playing Cards
Europeans took a while to catch up to the rest of the world. By traveling, merchants brought into the Old World cards from the Middle East and China. The cards made little sense at first, but they were interesting enough and pushed people to pursue new gambling adventures. Some games were taught, other games were made up by Germans and French along with an accompanying set of cards.
The French still preserved their love for dice games, having invented crapaud which you probably recognize as "craps" today. Yet, for much of Europe, cards were a new gateway to exploring unlimited games and activities and so they all picked up.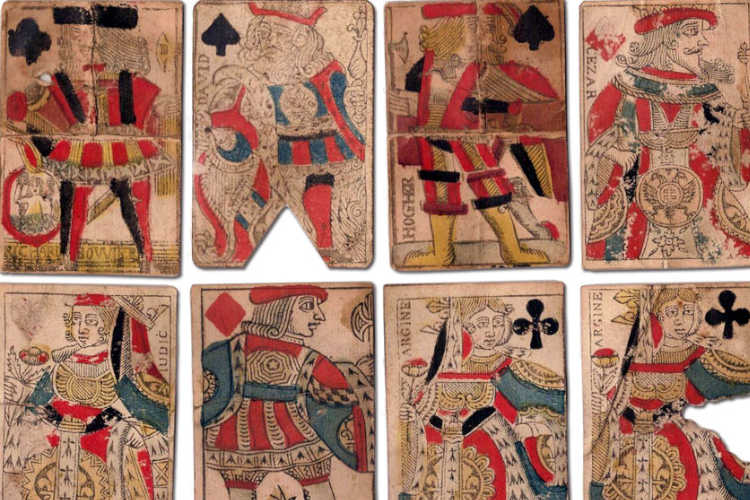 Towards the 15th century, Europe, and particularly Italy and France, were already playing Vingt-et-un, a predecessor of Blackjack, Baccarat, and other card games that have persevered. This became possible thanks to the invention of the traditional set of cards around 1480. The French suites were the well-known clovers, tiles, hearts, pikes.
Germans also came up with a number of exciting games, which were rather too complicated to appeal to the broad public. Between 1418 and 1450, professional card makers appeared in Ulm, Nuremberg, and Augsburg.
The First Casino in Europe
For a long, long while, gambling in Europe was not practiced as organized events. Rather, people with a love to gamble gathered up spontaneously to place the occasional wager, until 1638. Rather late in history, the first casino opened doors in Venice, Italy.
The Riddotto was an interesting anachronism that presaged an epoch of gambling opportunities, not that many became immediately available after this first venue opened doors. All things considered, Riddotto had a very good run and it stayed open until the 18th century, when all gambling came under the thumb of the law and was declared illegal. The venue shined with the services it offered and the interior of the place, keeping strict hygiene and hoping to attract an upper-class clientele. Plus, Riddotto has raised from the ashes in 1950, although it had to change locations
Inventing the Roulette Wheel Started a Gambling Expansion
Not everyone was pleased with the number of emerging venues which turned out to be gambling houses, but it was a process that began straight at the top. In 1762, Cardinal Jean-Theodore of Bavaria gave his blessing to build Europe's second casino property known as the Redoute in Spa, Belgium. It wasn't necessarily easy, as the Liege revolution in 1789 brought a slew of problems for the owners, but the property persevered and exists to date, known as "Casino Spa".
The Redoute inspired other properties to begin emerging across Europe. Baden Baden in Germany, hosted another casino in 1765. While Germans at the time took a dim view of gambling, authorities of Baden Baden were keen on charging a commission on gambling operations to add to the public funds. The casino was called after the town.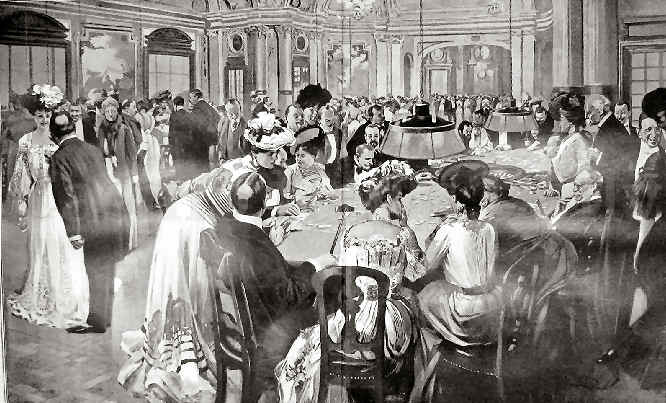 It was a fair while after that time in 1843 that the French brothers Blanc forged the modern roulette wheel, a game that will persevere to present days, turning into one of the central pieces of each casino floor. What the Blancs did was to alter the traditional roulette wheel, known since around 1790s, into the present-day "0" wheel, allowing a slight edge for the house.
To some extent, the roulette wheel occasioned one of the most rapid expansions of gambling in Europe, offering an opportunity to those interested in playing exciting games a chance to win. Of course, that was way before some form of oversight was practiced, so the cases where roulette wheels were intentionally manipulated were rampant.
What Happened in Monte Carlo
The gambling expansion continued to dominate, creating fresh opportunities in a number of new countries, in one form or another. Ville Bellevue opened in 1856 at the request of Florestan I, the prince of Monaco. Despite the exquisiteness of the venue, Monaco struggled for a long while to attract an international crowd, and gambling тхере remained mostly an isolated affair.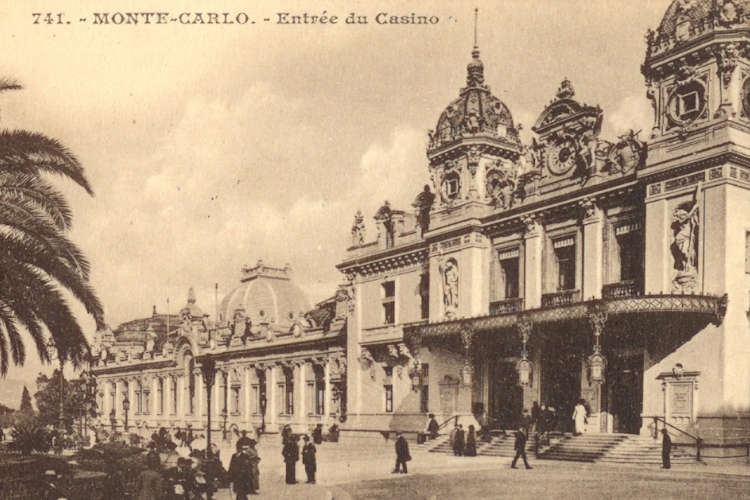 To remedy the situation, François Blanc decided to offer a solution whereby a new casino property would be built to cater to those who loved playing at such venues around the year. And so, the Ville Bellevue fell in the shadow of Le Grand Casino de Monte Carlo, whicih translated as "Monter Carlo's Big Casino". The property opened doors in 1858.
Monte Carlo quickly became one of the hotest destinations for all things gambling and it attracted crowd from across Europe. The historical context was always fraught, but as territory, Monte Carlo forever remained a place where people who loved gambling could just escape to the neutral territory and indulge in gambling.
The 20th Century of Gambling
For better or for worse, not much is known for 20th century European gambling. With many settlers travelling overseas to the United States and the political turmoil of the years piling on, gambling was a familiar escape from the problems of the time, but it was not sanctioned by governments and authorities.
Then Europe went through two World Wars that had devastating effects on the population and economies. The first clear return to gambling began in the 1990s, when online gambling was introduced to the world thanks to Antigua and Barbuda and a company known as CryptoLogic.
Moving forward gambling would spread quickly in its new digitalized form, taking many countries by storm, including the United Kingdom, Italy, Spain, Denmark, and most recently Sweden. Many countries today have familiariaty with brick-and-mortar and online gambling shops, but not all allow it.
Is Gambling Legal in Europe?
The legality of gambling in Europe today is a hotly debated topic that has significant importance. In places like the United Kingdom, gambling has long been welcomed as a favorite national past-time, although the restrictions and new measures coming from regulators and lawmakers have been intensifying. Yet, nothing seems to stop the expansion of gambling activities.
Sweden, a long-time opponent of gambling, has decided to legalize online wageirng as of January 1, 2019. Things haven't been easy for most companies in Sweden as the country has been stringent about what is permissible and what is not allowed, but operators have been flouting some of the rules nevertheless.
Most recently, the Netherlands, another jurisdiction where lawmakers are opposed against casinos and gambling, has agreed to start issuing licenses to companies that haven't been offering gambling products without an authorization to Dutch citizens. The so-called "bad player" clause of the new legislation will affect famous companies such as Betsson and 888.
Europe is in a constant flux when it comes to gambling. While historically the continent is fairly open to the concept, there has been a lot of opposition and the legal statures that steer the activity change constantly.