On the 21st November 2017, the Gambling Commission's Raising Standards Conference was held, a conference which is led by George Lusty on behalf of the Competition and Markets Authority (CMA). The sole purpose of the conference was to bring to the attention of gambling companies, the findings of their investigation which included potentially unfair and misleading terms and practices, that were found within the remote gambling sector.
Alongside George Lusty, Paul Hope, the Programme Director at the Gambling Commission, was able to update the conference with what they had found over the previous 18 months. Working closely, allowed George and Paul to recommend a number of changes for consumers, which would allow for fairness and transparency within operator's terms and practices.
Three main topics were discussed in depth and included;
Outlining important changes that the CMA expect from operators
An update on ongoing consumer enforcement activity within the remote gambling sector
Explaining particular key terms and practices that had given the CMA cause for concern, as a matter of consumer law
The CMA's Role in Enforcing Consumer Protection Legislation
If you are unsure as to who the CMA are, they are a UK primary competition and consumer agency, who are tasked to enforce consumer protection legislation, within the remote gambling sector. When it comes to operators dealing with consumers within this sector, there are two particular pieces of legislation that spring to mind;
The Consumer Rights Act 2015 (CRA), this among other pieces of legislation, prohibits unfair contract terms and conditions within consumer contracts. Terms are conditions are to be fair and easy to understand at all times. The CRA will question whether a term creates significant imbalance, which will be detrimental to consumers.
The Consumer Protection from Unfair Trading Regulations 2008 (CPRs), this act prohibits unfair commercial practices, which mislead or leave key information out of terms and conditions.
Why Did the CMA Enter This Specialised Sector?
The GC approached the CMA, after becoming alarmed at the rising number of complaints in which it had received from disgruntled consumers who were unhappy about unfair terms and practices by gambling operators. The CMA has expertise within the field of investigating unfair practices and now act as the primary enforcer within this specialized field.
After a short while, the CMA had taken look at numerous websites, terms, complaints and posts on social media and came up with a number of practices which could be breaching the law – worryingly, some of those terms placed were significantly restricting consumers own funds. Once the CMA had concluded their investigations, they decided to use their enforcement powers under the Enterprise Act 2002. This act, allows the CMA to seek court orders to stop a business from acting in such a way, that it breaches consumer law.
Online Casino Operator's Promotions Are Primary Subjects of the Investigation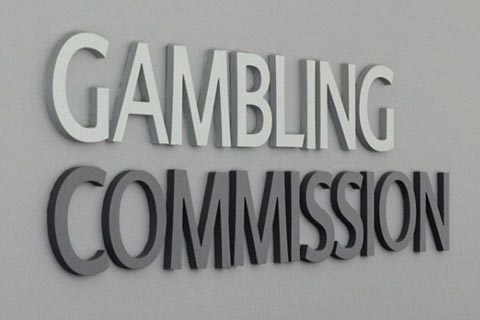 The GC had flagged many concerns with online gambling websites centered mainly around customers who open accounts, deposit funds and opt into a number of interactions with the operator. As such, the consumer can potentially experience many restrictions, which can limit their gameplay, these restrictions can stop the customer being able to withdraw winnings and deposits – and it is these practices, that have been the main focus of the investigation. Whilst many online operators abide by the licensing regime of the CMA, many operators have given the company cause for concern.
Many Concerns
Six key concerns were outlined within the conference, which were;
Lack of transparency of significant promotion restrictions; during the investigation, a number of promotions that consumers were offered, were not as transparent as they could have been, resulting in consumers not being able to make an informed decision as to whether to opt into the promotion or not. Examples of this saw consumers being unable to withdraw winnings, entire funds being forfeited, certain bonuses offered were for wagering purposes only and where multiple bonuses were offered to extend the wagering requirements.
Restriction on withdrawing deposit winnings; a common feature of this bonus is that consumers are unable to access any winnings from their deposit, whether they have 'touched' the deposit bonus or not.
Restriction on withdrawing unspent deposit funds; the CMA found that many operators have restrictions on the withdrawal of unspent deposit funds.
Fairness and transparency of play restrictions; significant conditions were found when it came to operator's communication with consumers, in regard to transparency of terms. Specific examples saw consumers unable to place wagers above a certain stake limit, others saw operators labeling low bets as an 'abuse' of the promotional terms.
Withdrawing free bets or reducing their value; two particular issues were found within the sportsbook free bet offers – operators removing the free bet entitlement, despite the consumer meeting the terms and conditions and operators imposing restrictions that would make it harder to complete the remaining qualifying bet or even reducing the free bet value.
Compulsory publicity; last but not least; consumer's permission was not being sought when it came to accessing names, photo's, locations and other personal details.
Operators Need to Take Action
From the six key concerns, operators will need to follow the CMA's guidelines to ensure they are operating within consumer law, which are;
Operators must ensure that all significant terms and conditions are clear, timely, intelligible, unambiguous, non-misleading and in a manner, that consumers can understand at all times.
The CMA asks that operators stop offering gaming promotions that include withdrawal of deposit winning restrictions. They also recommend that terms are clearly written and articulate the consumer's right to withdraw such winnings.
Operators must stop imposing restrictions on unspent deposit funds and make provisions that allow consumers to clearly distinguish which funds are bonus funds and which are real money funds.
The CMA requests that operators do not impose restrictions on consumer's deposits or winnings.
Operators should ensure that there are no account restrictions that will remove the free bet entitlement or reduce the free bet value.
Operators must not use, enforce or rely on terms within their contracts to use personal information of the consumer, without their full consent.
For full article, please refer to https://www.gov.uk/government/speeches/online-gambling-the-investigation-so-far-and-next-steps